Learn to be a Paintless Dent Repair Technician

.

There is a very strong demand for PDR Technicians around the world as auto parts become more scarce and consumers more aware that the original factory applied paint and clear coat is superior to any repaint.
Paintless Dent Repair Online Training.
Train on the road with Sal Contreras
and learn the Revolutionary pdr Method
-
Wide Directional Pushing
" Paintless Dent Repair is the greatest
mobile business in the world"
SaL Contreras 2008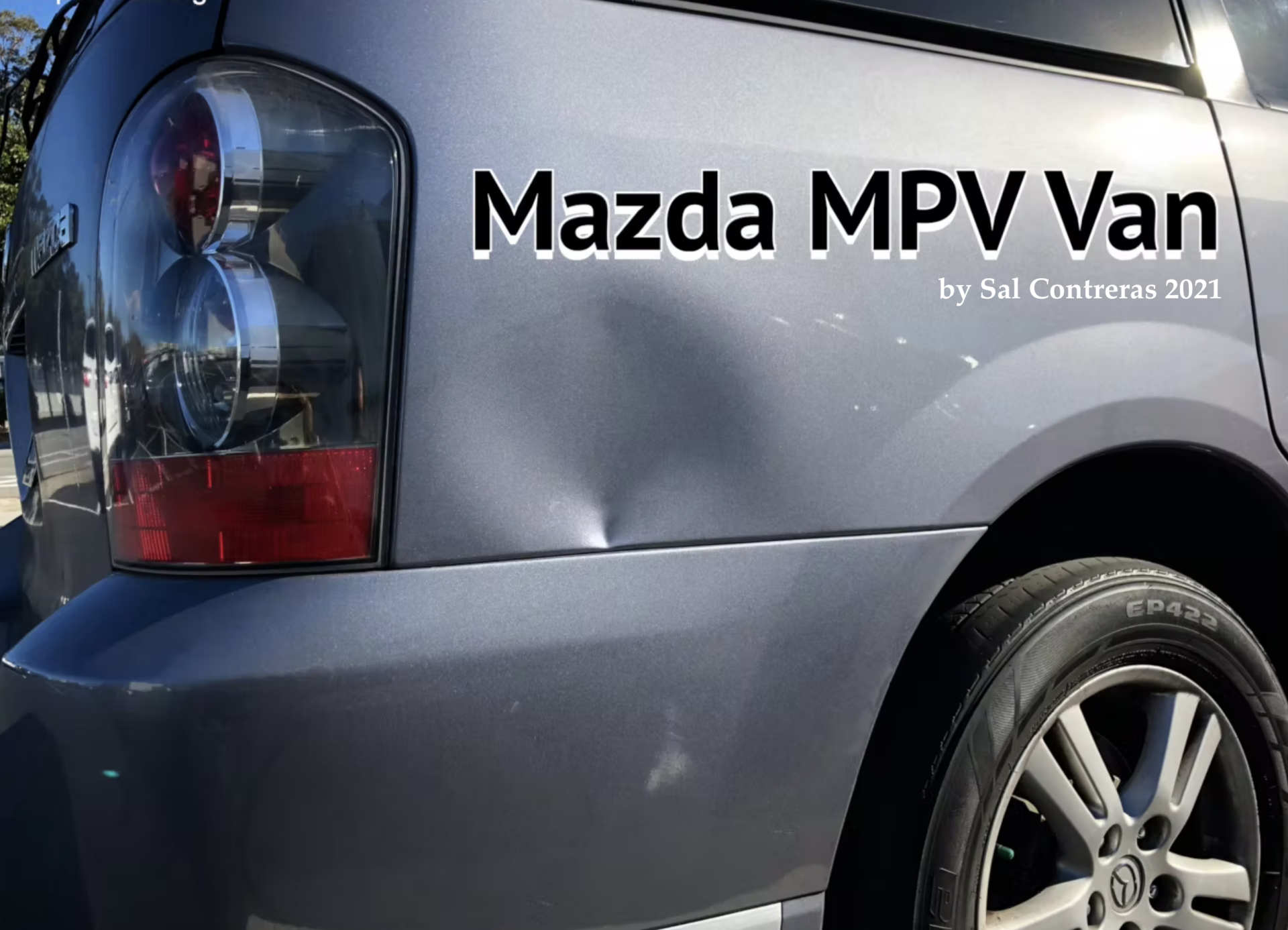 Dent Experts Video Tutorials will show entire repairs in great detail. Many videos are over 45 minutes and the ability to rewind is priceless compared to paying thousands for in person instruction. Learn to think differently about the shape of the push and how passive material setups will not create more work to fix later. The above repair was done by pushing from behind with a small piece of oak filed at different intervals.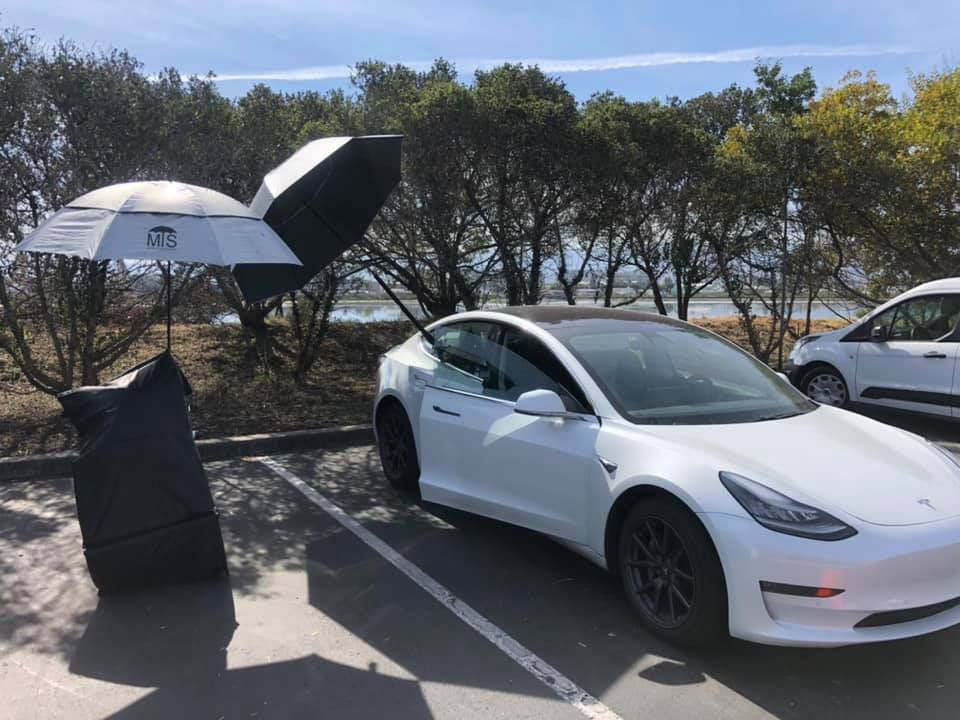 Learn a skill trade for the future. As vehicles become more complex and super strong aluminum panels become the new normal. Video Tutorials can guide you through many stages of this skill trade. Especially the Remove/Install procedures.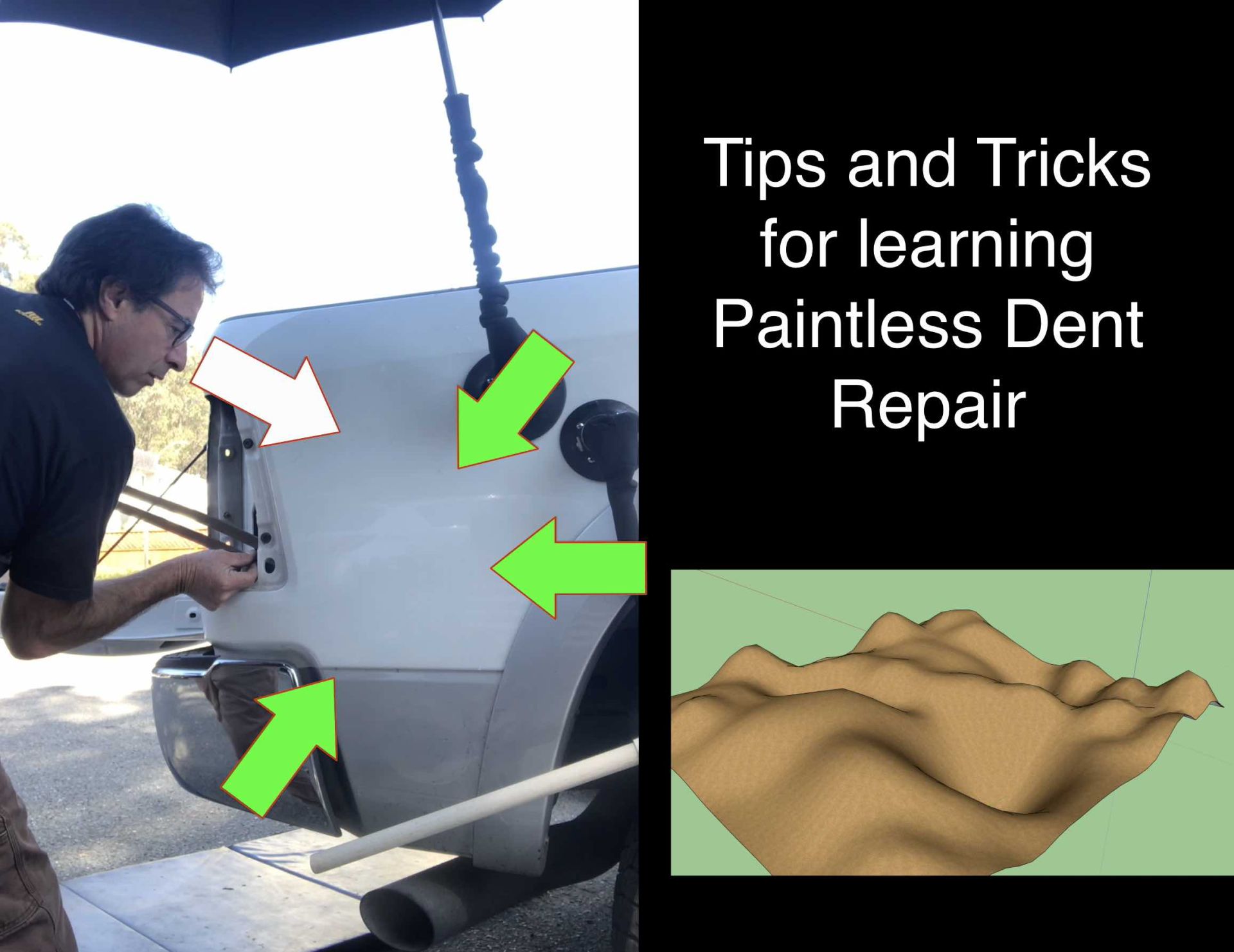 Dent Experts teaches the repair method Wide Directional Pushing or #WDP. A revolutionary method of PDR exclusive to #DentExpertTraining. Repair theories that can truly equip your mind to navigate difficult repairs. Learn from all three courses, Beginner, Intermediate and
Advanced.

The Market is Hot!!!!!
Fact: Saving original factory painted parts is so critical today and there are not enough Paintless Dent Repair technicians to supply the demand for repairs.
Study and eventually learn to become a Pdr Technician at your pace in your own region.

Learn how to practice correctly with proven concepts unique only to #DentExperttraining.

Learn to make and alter your tooling instead of buying it all.

What are the market forces and how begin in the Field of PDR

Ongoing Online Training for your career with Remove and Install Tutorials

Personal one on one instruction is available (separate fee) to finalize your Pdr training.
Paintless Dent Repair Training.
Dent Experts
is a Leader in Paintless Dent Repair knowledge for the Advanced Level technician. How do you compete in the Dent Olympics? How to glass large complex dent damage? Dent Experts is a knowledge base like no other source. Full courses also for Beginner and Intermediate Level.
Sign up to get access to all three levels of instruction.
Enrolled students have access to All Beginner, Intermediate and Advanced Level Videos.
Beginners
Dent Experts can prepare you like no other #Pdrcourse because this is a new method of Paintless Dent Repair. In decades past PDR training has not adequately prepared many beginners to later transition into the lucrative retail market and why we have a severe shortage in that sector today. The concepts you are taught initially must not waiver as the difficultly increases.
What Method of Paintless Dent Repair is taught?

Wide Directional Pushing
is a revolutionary method of Paintless dent Repair taught exclusively by
Dent Experts
. This principle formula teaches PDR
without use of sharp tools and tappers.
How to Practice PDR
This is by far the most crucial part of any PDR journey and why the concepts you are studying when practicing is everything. Dent Experts will introduce you to the most innovative and effective way to practice Paintless Dent Repair so you see immediate results.
Intermediate Level Pdr
This is truly the hardest level to rise out of and if you're struggling today there is hope. Learn how to finally finish repair to "glass" without wet sanding of the clear coat. There is a better way with #WDP. Learn the secrets on #howtoglassPDR
Advanced Level Pdr
Staying busy at the highest pay is not easy and why glassing larger more complex damage is essential to commanding the best pay for your repairs. Dent Experts will present to you an unwaivering strategy to overcome the most difficult of
#pdr
damage.
Learn more about this amazing skill called Paintless Dent Repair.
Check out the Youtube videos on repairs are done without repainting. In Paintless Dent Repair we restore true value back to vehicles.
Dent experts Presents
Dent Expert Training
Learning the Art of Paintless Dent Repair
Created with